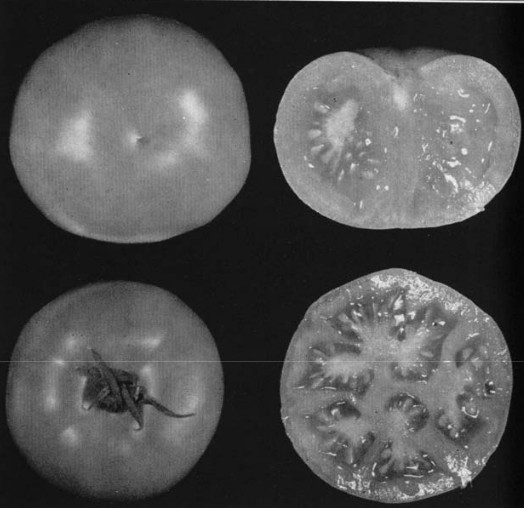 Variété précédente Variété suivante
Retour à la page "Passion tomate"
Mise à jour le : 20-04-2014
Lloyd Forcing OP
Fruit rouge sensiblement aplati. Croisement de "Louisiana Pink" et de Grand Rapids Forcing"
Obtention probable vers 1930. Variété citée en 1926 dans l'étude "New Wilt-Resistant Tomato varieties for field and greenhouse
Auteur :W. A. Huelsen de l'Université de l'Illinois. College of Agriculture. Agricultural experiment station and service in agriculture and home economic.
Variété originaire des USA.